There is nothing quite like finishing off your night time routine with curling up under the covers with a good book. Here are our top five recommendations for bedtime reading.
1. The Poetry Collection – A Poem for Every Night of the Year edited by Allie Esiri
This collection of poems – one for, as the title states, every day of the year – will help you wind down while getting into poetry. If you haven't read any poetry since school, this is a great way to realise why it has been such a popular art form for so long. I believe poetry, like a good joke, is ruined by over-analysing (and I would know, I did an English degree). This book, however, is a collection of some of the greatest works of poetry we have. With a passage from Shakespeare's A Midsummer Night's Dream for midsummer, Maya Angelou's Phenomenal Woman for International Woman's Day, and Down Vith Children! from Roald Dahl's The Witches for Halloween, this book has everything you need to get into poetry once you get into bed. If you're interested, today's poem is Now I Lay Me Down to Sleep by Anon.
2. The Mindfulness Book – The Little Book of Hygge by Meik Wiking
Sinking your teeth into a good self-help book before bed can be the perfect way to lull your mind into positive dreams. In a world where positive self-affirmations have become more and more main stream, self-help books are no longer relegated to the back of the book shop. Everyone can benefit from reading more about mindfulness – being more aware of yourself and your feelings, truly knowing yourself without interpretation or judgement. The Little Book of Hygge is all about finding a way to make your life feel cosy. It is when we are comfortable that we find ourselves. Reading a little piece of Danish wisdom before bed is sure to give you happy, cosy dreams.
3. The Short Story – Jeeves and Wooster by P.G.Wodehouse
Short stories in general are a good read before bed, as you can probably finish the whole story before drifting off, without having to wait too long for a satisfying payoff. Personally, I recommend reading Carry on Jeeves (1925), as we get to see Jeeves and Wooster meet for the very first time, but there are multiple Jeeves-led collections – for example, My Man Jeeves (1919), The Inimitable Jeeves (1923), and Very Good Jeeves (1930). Now, you will probably notice that I used the name of the Fry and Laurie sitcom, rather than the title of any specific novel. That is because, in my opinion, you could pick up any of the Jeeves stories and love them, regardless of your background knowledge of Wodehouse. If you have seen the seminal nineties TV show, you will already know that Jeeves is the dapper valet to the slightly buffoonish Wooster. You may not know, however, that Jeeves appeared throughout Wodehouse's works for sixty years, starting in 1915. I daresay Bertie wouldn't be best pleased to know that Jeeves is the one we're all reading for!
4. The Travel Book – A Year at the Chateau by Dick and Angel Strawbridge
A Year at the Chateau by Dick and Angel Strawbridge is my pick for this genre but there are so many you really can't go wrong. Based on the hit Channel Four TV show, A Year at the Chateau is all about the Strawbridge family's move to, you guessed it, a Chateau in the middle of the French countryside. Other good suggestions are anything by the great Michael Palin, and the classic Eat Pray Love by Elizabeth Gilbert. Basically, reading a travel book before bed is a good way to fall asleep thinking of exciting travel. This will ensure your dreams are full of happy thoughts of journeys to come.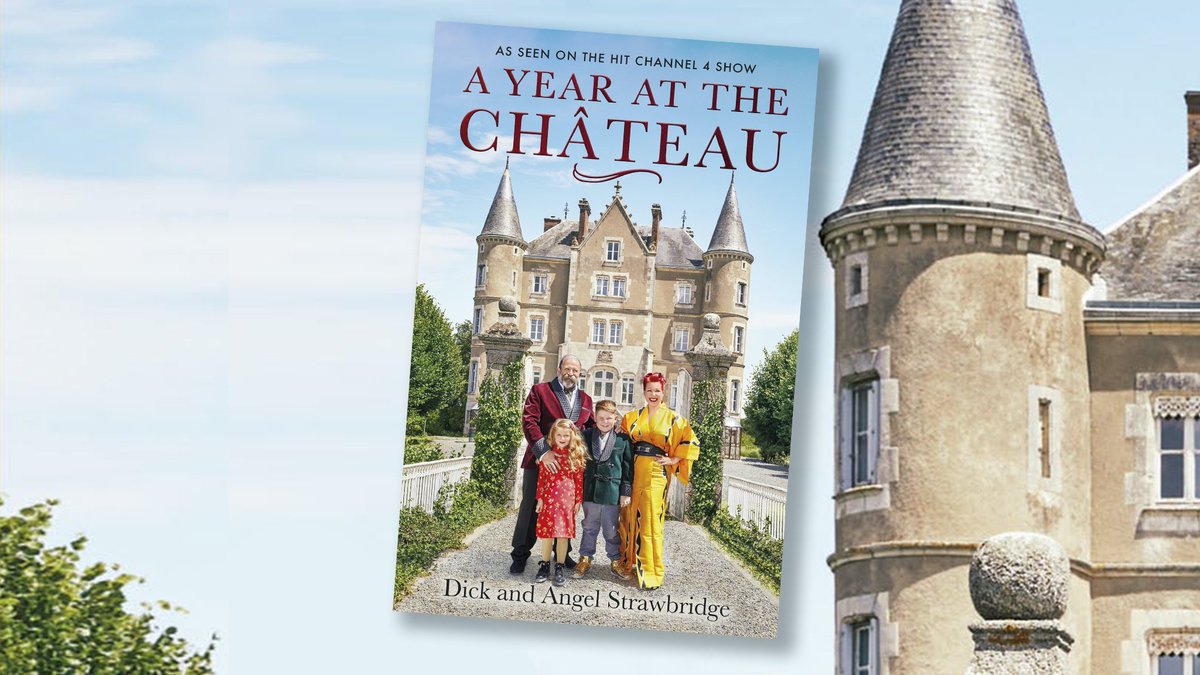 5. The Romance Novel – Get a Life, Chloe Brown by Talia Hibbert
The romance novel will almost always have a familiar format, and there is something especially cosy about snuggling up with a love story before bed. The Brown sisters trilogy comes under the heading of 'family romance novel' as each deals with one of the three Brown sisters. The novels deal with chronic pain, loss, and LGBTQIA+ themes, and the third novel has two autistic romantic leads. But these stories don't linger on the hardships of these things. Rather, they use the backdrop of these issues to lift up the characters to three dimensional people, in a way other romance novels might miss. Get a Life, Chloe Brown is a refreshing read, leaning just far enough into the tropes to be comforting while remaining joyous and original. I highly recommend all three books, as I gulped them all down in the space of a day.
Three Genres to Avoid While Reading Before Bed:
Whodunits –
I love a mystery novel, don't get me wrong – Agatha Christie's Tommy and Tuppence series remains one of my favourite reads. But before bedtime? An absolute no-no. You're going to get sucked in, and want to know what happens next. Believe me, we've all been there.
Horror –
Maybe you can get to sleep after reading something scary, but the last thing I want before bed is to start seeing dark figures in the shadows.
Big Classic Tomes –
A direct counterpart to The Little Book of Hygge, these are to be avoided. Anything with overly complicated wording is just going to keep you awake as you puzzle over it. Not to mention – no one wants to be falling asleep only to drop War and Peace on their heads.