Your skin is the largest organ in the body and can be the first to show signs of stress and health choices, a bad night's sleep and an imbalance in nutrition. You can give your skin the help it needs while it is renewing during the night, couple that with skincare that contains the perfect aromatic scent, can mean that not only do you wake up to healthy, beautiful skin, but also it can aid a calm and peaceful night's sleep.
Step 1
It's very important to go to bed with skin that is entirely clean. That means that not only surface dirt and oil has been rinsed away but that any makeup has been completely removed, too. Get clean skin and start your night time skincare routine off right with a great facial cleansing balm, that's more than just a cleanser but creates the experience and aroma of a spa in your own bathroom too.
Step 2
One of the best ways to both unwind and pamper yourself after a long day is to use a clay mask. There are different types of clay masks formulated to combat different skin concerns. If you have mature skin, then using a mask containing Rhassoul clay, known to increase skins elasticity, even skin tone, reduce blemishes and dryness. If your skin is having an outbreak, then try a mask containing green clay, this can detoxify and deep cleanse the skin. If your skin looks dull, try a clay mask that contains charcoal to help illuminate and brighten your complexion. If you have a few areas of your face with different concerns, you can always try multi masking too!
Step 3
Take advantage of the fact that your skin's natural recuperating and regenerating abilities are at their best during the night time. By applying a multi-tasking serum last thing at night it will allow time for your skin to fully absorb all of the actives and nutrients to combat various skin concerns whilst you sleep, particularly one with aromas of clary sage and bergamot which are also calming as well as anti-inflammatory. It's also the perfect time if your skin needs that little extra hydration to put a moisturising balm on top to wake up to glowing, hydrated skin.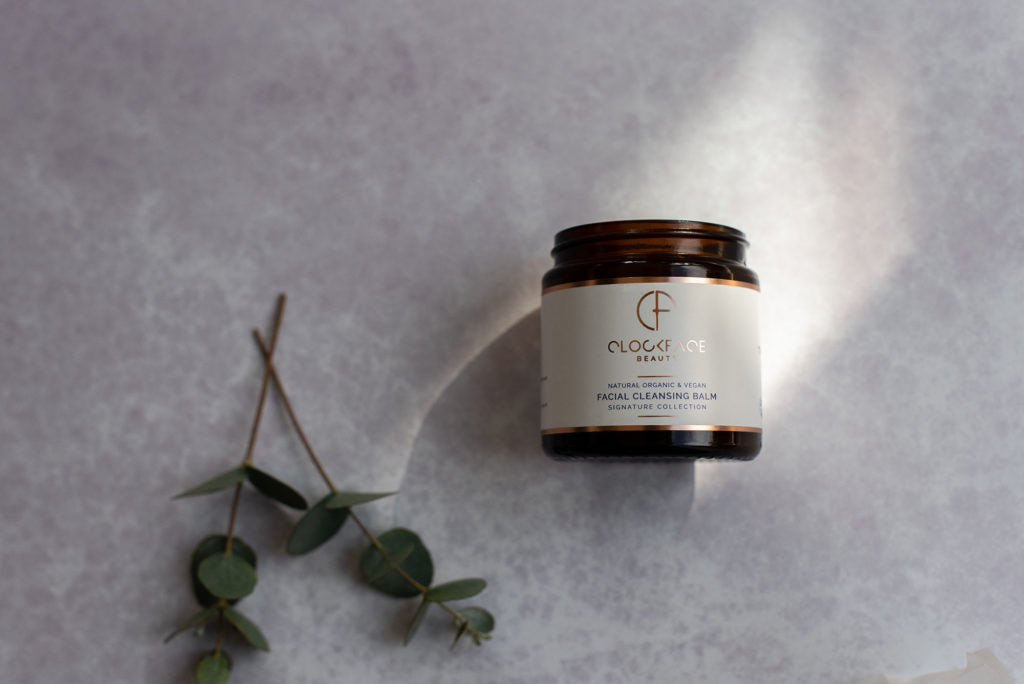 Remember it's called "beauty sleep" for a reason, allow your mind to unwind and your skin to get ready to repair and rejuvenate whilst you get your rest.
Shop all of Clockface Beauty's products on myza here