A third of our lives is spent in bed and what you wear to bed can directly affect the quality of your sleep so selecting a fabric that not only makes you feel special but ensures you have a great night's sleep waking up feeling revitalised, is very important.
Silk is considered to be one of best fabrics to sleep in. Besides its luxurious softness and lustrous beauty, there are benefits to silk that other natural fabrics, cannot match. It is naturally biodegradable and because of its natural protein structure, it is the most hypoallergenic and anti-bacterial of all fabrics. Its temperature-regulating properties gives it the paradoxical ability to cool and warm simultaneously, ensuring that you'll stay warm in winter and cool in summer when temperatures rise. The fabric is also highly absorbent and breathable so even on the hottest night, it will absorb perspiration whilst letting your skin breathe.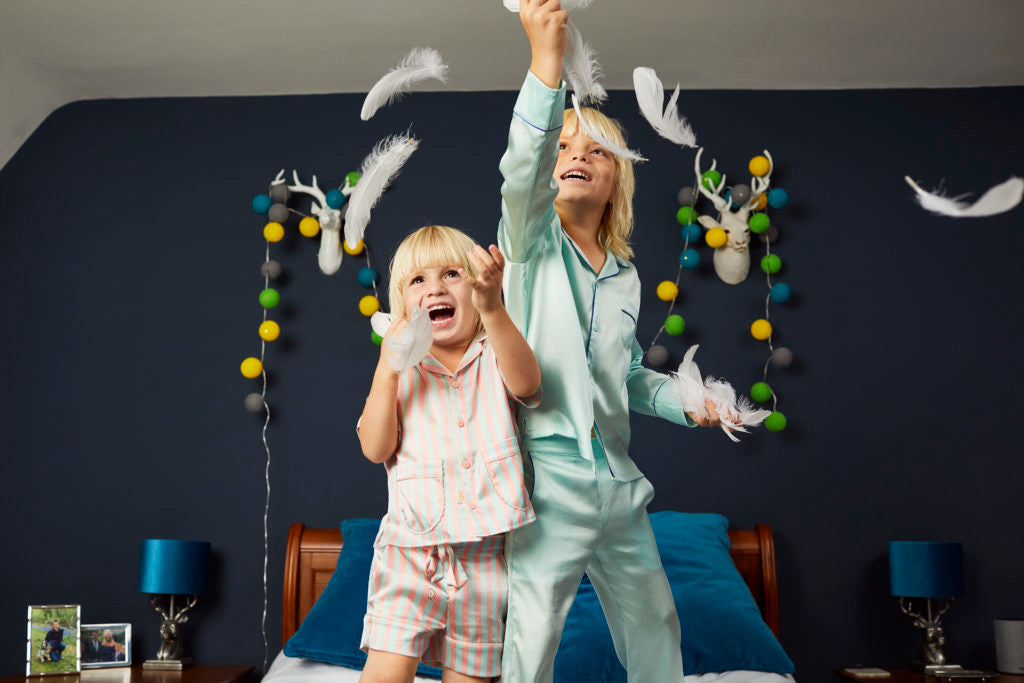 British luxury sleepwear brand Sleepy Wilson, founded by husband and wife team Paula and Tom Wilson, is an exciting new ethical company which dreams up lovely creations in silk for both women and children. It may be a newcomer to the sleepwear scene, but we are already fans of the brand's innovative take on bedroom essentials and of its mission to produce eco-friendly, ethical and sustainable luxury fashion. Unlike many fashion labels who have jumped on the eco bandwagon, it is clear that Sleepy Wilson is one brand which actually means it!
Conscious of the environmental and social impact of fashion, Sleepy Wilson offers complete supply chain transparency and sustainable manufacturing processes. Having signed up to Fashion Revolution and the #whomadeyourclothes campaign, it ensures that everyone involved in the making of its sleepwear earns a living wage. It's approach towards fast fashion is very much on point with an industry that is now focusing much more on sustainability and circularity. It sees its high-end luxury sleepwear as investment pieces that will last across many seasons in complete contrast to disposable lower budget garments. Operating a zero-waste policy to avoid over-production and material waste, Sleepy Wilson aims to use as much of its fabric as possible with small production runs, and off-cuts being made into other products, eye masks and pillowcases for example. It also uses plastic-free manufacturing and packaging, and fully compostable and biodegradable mailer bags.
Sleepy Wilson's extremely covetable and supremely comfortable sleepwear uses the finest grade 19mm silk (6% stretch is incorporated into the silk to allow freedom of movement whilst sleeping) and come in the most glorious colour palate banishing any chance of waking up in a bad mood. Featuring a collared, tailored cut in plain or printed silk, these are pyjamas with round-the-clock appeal, being the ultimate in luxury and style for both lounging and sleeping. They would also make the most perfect gift. And with a range for children also available it's even possible to have a mini-me version of your favourite set.