Sleep Signatures – Bath & Shower Elixir (50ml) by The London Sleep Company: Review
The London Sleep Company believes that 'every good morning starts the night before' and is passionate about the transformative power of sleep. As someone who is always on the search for effective sleep remedies, I was excited to try its Sleep Signatures – Bath & Shower Elixir.
The Elixir is a blend of pure essential oils, expertly formulated with deep, restorative sleep in mind. Made in the UK, all of its ingredients are 100% natural, cruelty free and vegan (your skin is soaking up the oils so you should always avoid anything with harsh chemicals, toxins or preservatives). It comes in a violet glass bottle which not only looks good on the bathroom shelf but crucially is recyclable and also designed to protect the essential oils. With nourishing safflower oil and hydrating vitamin E, this luxurious aromatherapy treatment promises to fill your bath or shower with wonderful fragrances of calming Ylang Ylang, anxiety-soothing Frankincense and grounding Vetivert.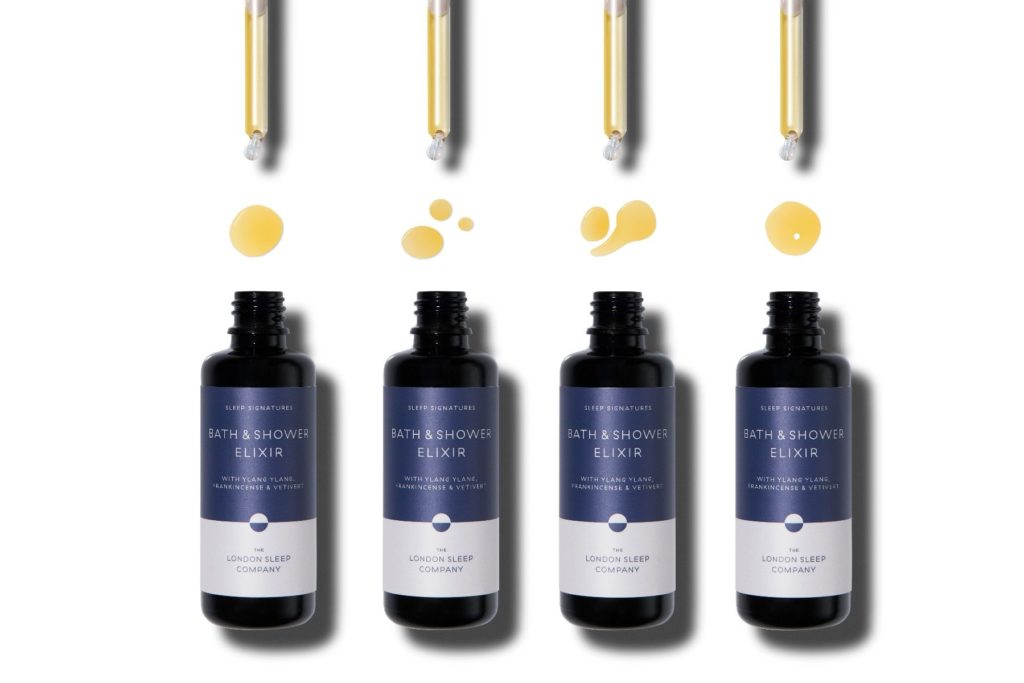 What is magical about this elixir is that if used as a part of your pre-bedtime ritual it has the effect of encouraging better sleep. With sleep being a time where every cell in our body renews and repairs, getting a good seven to eight hours has major health benefits.
Who knew it could be so simple? Using it is fuss free: simply massage three full pipettes of the elixir over your upper body, before stepping into a warm bath or shower. Body oil massage is an important act of self-care in both Chinese medicine and Ayurveda, and this blend of essential oils will prolong the restorative benefits of an end-of-day soak or shower. To capture the full aromatherapy benefits, it's recommended that you cup your hands to your face and inhale deeply three times through your nose and then out through your mouth. Alternatively, just add the pipettes to a warm bath (remember it should be 40 degrees to encourage a restful night's sleep).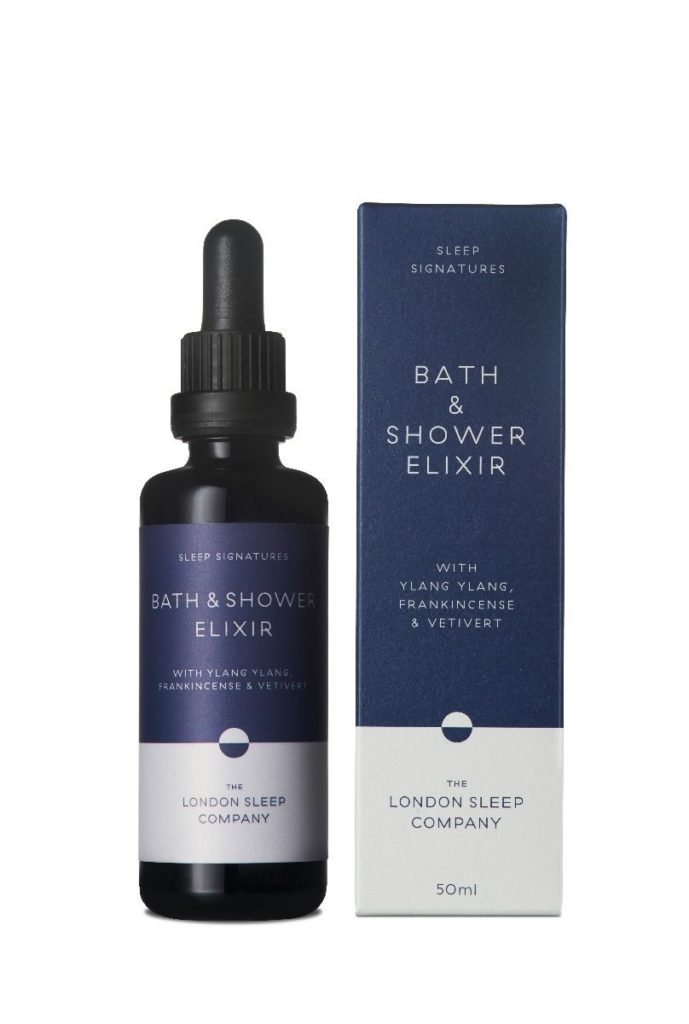 In addition to its sleep-enhancing qualities, and it truly did deliver on this, I also loved the elixir's super-moisturising effect – it really softened and conditioned the skin of the upper body. So, in addition to a blissful night's sleep this quite wonderful elixir has the added bonus of helping to keep your skin in good hydrated condition. Its delightful fragrance also lingered lightly on my hair and skin and scented my bathroom as beautifully as any signature candle.
A bath can offer thirty much-needed minutes of me time. The right combination of oils, scents and warm water plays with the senses and allows the mind to calm, the body to relax, and helps with sleeplessness. Although baths are often viewed as more relaxing than showering, given that more of us shower rather than bathe, me included, being speedier and more environmentally friendly – it's important to also make showering as pampering as possible. Well this is certainly achievable with the Bath & Shower Elixir – it transforms your shower (and bath) into a luxury spa-like experience. I found it to be the ultimate all-rounder after a tiring, stressful day, a tension-easing, softly fragranced elixir that actually left my mind calm, and led to my having a deep, restful night's sleep. And this ultimately is the real test for me, however delightful the aroma, however silky and moisturising it left my skin, what really counts for me is whether it helped me sleep, and this elixir doubtlessly achieved this.
So, I recommend leaving the stresses of your day behind and restoring your mind and body with the deeply relaxing, wonderfully fragranced, sleep inducing Bath & Shower Elixir. Whilst bestowing a luxuriously pampered feel to your evening bath or shower, it will also yield a blissful good night's sleep and that in my mind is worth everything!