"A good laugh and a long sleep are the best cures in the doctor's book." Irish proverb. It is inevitable that children and adults will feel grumpy and moody after a sleepless night, however, there is also strong link between our mental health and lack of sleep.
According to the American National Sleep Foundation people with insomnia have greater levels of depression and anxiety than those who sleep normally. They are ten times as likely to have clinical depression and seventeen times as likely to have clinical anxiety. The more a person experiences insomnia and the more frequently they wake at night as a result, the higher the chances of developing depression.
It almost feels like a chicken and egg situation – when we feel depressed and anxious we can't sleep – and sleeping poorly increases the risk of having poor mental health. The truth is that a good night sleep starts during the day.
If we take our problems and to-do lists to bed, the chances to feel anxious and have negative thoughts will certainly banish sleep. The idea is for us to work our emotions out during the day in a similar way we exercise physically. Making a conscious decision to put destructive thoughts and anxiety out of the way is already a huge step.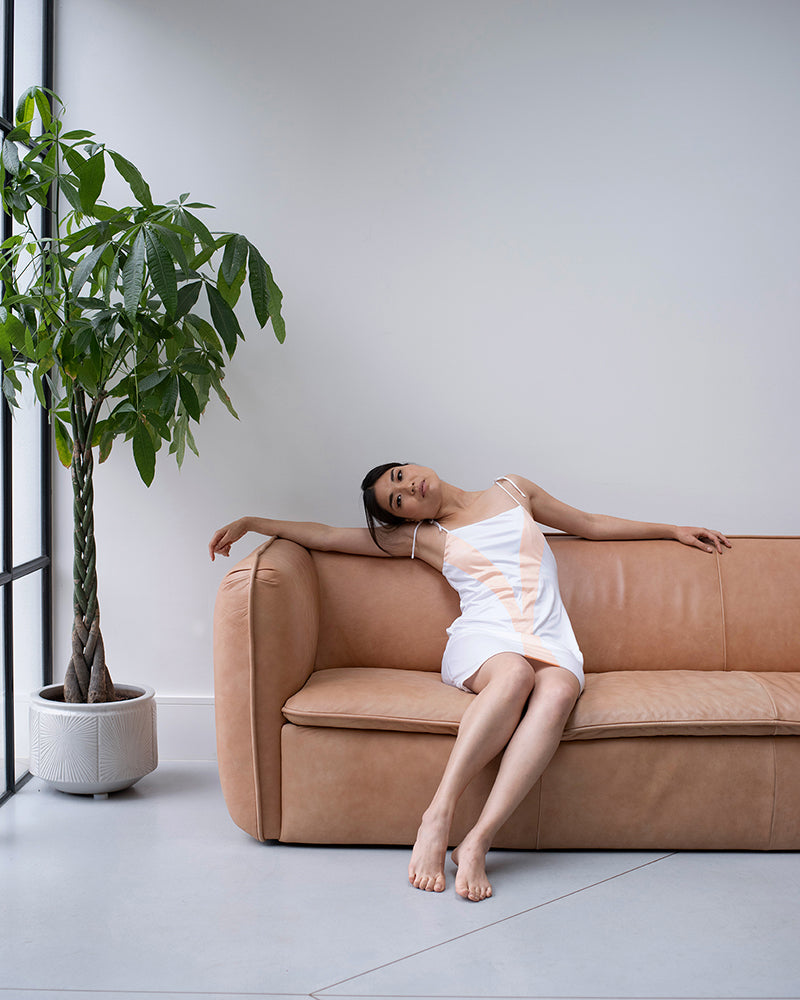 The Happiness Pillars
Most of us aren't aware of our thoughts and feelings so taking some 'me' time and trying some relaxation techniques can help our minds not to get trapped in negative feelings.
Sometimes trying to change a difficult situation or past events simply don't work. That's why changing our mindsets is definitely the answer. Life balance is when we dedicate time to our relationships (social life, family and friends); doing things we love (work and hobby); sleeping beautifully (undisturbed sleep for more than seven hours); spirituality (faith, meditation, prayers, believes and religion); physical health (exercise and taking care of our body) and nutrition (eating foods that nurture our bodies).
Dedicating time to each of these pillars every day increases our daily dose of happiness. Taking time to have fun, talking to a friend, lounging at home, doing things we love every day makes us feel relaxed and more connected. With our busy lives and financial commitments we all know that it isn't easy sometimes, but what counts is our intention and also our inner-talk. We are often too hard and horrible with ourselves, so kinder self-talk and daily meditation practise – even if you have only five minutes a day – can be an antidote for stress and anxiety.
Regular exercise, specially outdoors in nature, is an excellent tool to dissipate anger and frustrations. Daylight exposure increases our serotonin which boosts our energy and mood but also help us to feel calm and focused. Experiments by Harvard Medical School have reinforced earlier work by pioneers in the field of light therapy. Letting the light shine on us, in our homes and work places can be beneficial in SAD (Seasonal Affective Disorder) treatments as it improves sleep patterns and depression.
If balancing these pillars sounds like an impossible mission Cognitive behavioral therapy (CBT) might be a solution – as this style of therapy helps us to change our old negative behavior patterns. CBT-I (Cognitive Behavioral Therapy for Insomnia) helps you overcome the underlying causes of sleep problems.
Making "sleep" a strong pillar involves tech-free time, relaxation techniques that best suits you – drinking your favourite tea, reading a book, yoga, playing with children – and literally switching off from worries few hours before bedtime. And after a long day, there is nothing better than wearing comfortable and natural breathable sleepwear/loungewear which will help you feel relaxed while unwinding.
Shop Leticia Credidio here