Redesigning your bedroom doesn't have to mean a complete overhaul. Sometimes a tweak, like new bedding, lighting, or a new headboard, can make a dramatic difference but a beautiful rug can really transform a space by adding colour, texture and personality. There's not a room in your home that wouldn't benefit from a rug, but they are especially beneficial in the bedroom.
Maybe you just need an extra pop of colour in your bedroom, or something soft and fun for the kids to play on. Or perhaps you want your bedroom rug to establish the room as your quiet, peaceful retreat so it's conducive to sleep. If so, keep the colours light and zen-like avoiding bold rug patterns that might be disruptive to the peaceful environment.
Draughty wooden floors can particularly benefit from the beauty of a rug, not only by creating warmth underfoot but also by enhancing the room with a vibrant colour or a striking pattern. A rug can pull the bedroom together, furniture on a bare floor can look a little as if it's untethered, and it will also help absorb sound, stabilise temperature and make it just a little bit easier to get out of bed on those early mornings by giving your feet a soft-landing pad.
If you have carpet, no worries! Rugs work really well on top of wall-to-wall carpets. In fact, I think carpeting needs rugs more than a wooden floor does. You often have this ocean of beige that's tedious to look at and you're keen to break up the monotony. So, go ahead and layer a rug right on top. It's a great way to add extra colour, texture, and pattern to your space. If completely redesigning your bedroom, I would advise dealing with the rugs at the end of the project. One can get too caught up in everything going together nicely and the rug is definitely the opportunity to mix it up. It can become the binding agent that brings it all together.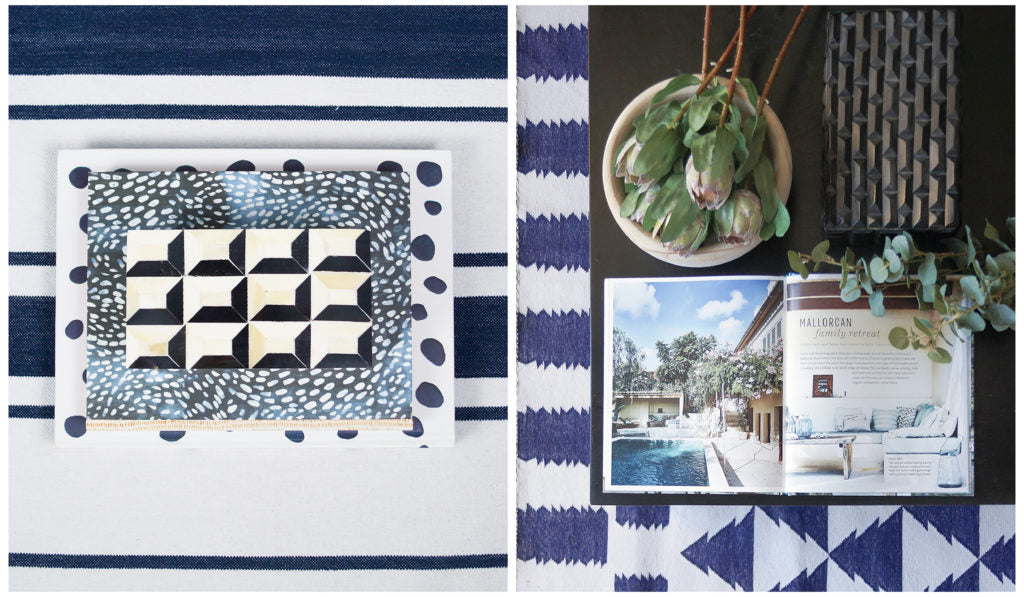 I'm excited to introduce a striking contemporary rug collection by new brand partner Hunter & Co. Influenced by the gorgeous interior designs of coastal living in California, the Hamptons, Australia and South Africa, its founder, Tammy Gow's mission is to bring a feeling of bright sunshine and warm breezes into your home, even on the greyest day.
I love rug designs in durable, natural materials both for their look and also feel underfoot. They introduce an element of informality and are particularly good in a newly decorated bedroom where everything can look a bit too prim and proper, giving it all a bit of a shove bringing your floor to life. This is where Hunter & Co's rugs do not disappoint. They offer a richness of texture and a colour palate that will elevate any interior in which they're featured. Made from natural materials, they're handwoven by two teams of talented local artisans in India – one in Jaipur and another in Bhadoh – using age-old techniques. Its coastal styled cotton flatweave Dhurries rugs – the Adara, the Hampton and the Kamille – come in white, navy or turquoise. Combining intricate details such as tassels and hawamahal fringes with striking designs, they are perfect for adding a punch of welcoming pattern to an otherwise neutral setting. In contrast, the company's latest collection is muted and minimalist in tone with subtle striped and geometric patterns – the Fullerton, Westport, Hartford and Madison, are based on a neutral palette with natural textures of jute and wool.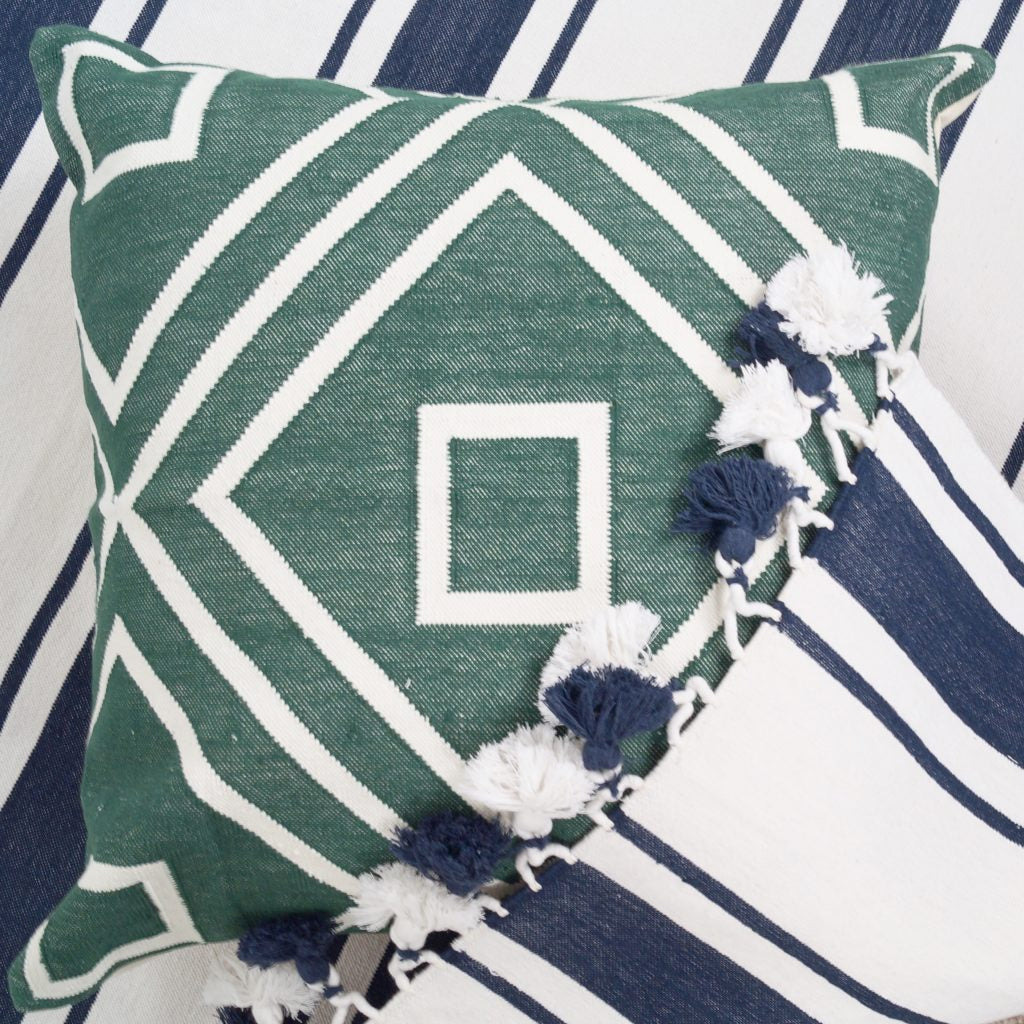 These bold and very beautiful rugs in striking patterns and neutral shades are sure to update your bedroom space and bring its floor to life. As Autumn rolls in, what better way to warm your toes than afoot one of these stylish and affordable rugs, they will make the bedroom feel so much more luxurious when you walk in the door. Moreover, for those of you who enjoy making a bold statement, they could just as easily be displayed on a wall as a part of the growing trend for rugs as wall art – now that's a sure way to change up your bedroom interior!
Review: Hunter & Co Rug Collection. Shop the collection here