More than ever, we now need to look after our health and pay close attention to the ingredients we are using. Whilst it's obvious that we will feel better if we eat foods without added preservatives, chemicals and toxins, the same logic should be applied to the skin – our skin absorbs up to 60% of the products we apply to it so if those products are synthetic, processed and full of preservatives, chemicals and toxins, this is quite an alarming thought. If you're going to clean up your diet for the same reasons, why not make your beauty regime healthier too?
For a long time this concept has been challenged as too expensive, not as effective and inevitably a shorter shelf life but as consumers become much more concerned about what is being put on their skin and equally importantly, how this affects the environment, this is fuelling a growing demand for stripped-back, 'clean' ingredients and a movement towards natural beauty. Consumers are increasingly aware of the possible negative impact of synthetic ingredients in fragrances and preservatives and this is driving a shift towards caring for skin with natural, honest ingredients.
An award-winning advocate of natural and organic skincare is innovative beauty brand Freya + Bailey. It's founder Abbie Oguntade, has created a science-based, cruelty-free and vegan skincare collection free from toxins, sulphates, parabens, mineral oils, synthetic perfumes and artificial colours. It has been formulated to combat the damaging impact on our skins of modern-day life – stress, pollution, toxins and free radicals – and restore its natural vitality and radiance, and with its therapeutic aromas to also elevate our mood and soothe our mind, all without compromising our planet.
The collection offers a comprehensive range of premium face and body products suitable for all skin types and ages designed to work in harmony with the user's own skin chemistry to deliver targeted solutions against premature ageing, dehydration and micro-pollution. Being vegan, it is does not contain any animal-derived products or uses them in the production process. What's more, the carefully selected blend of botanicals and natural ingredients in its formulas which are minimally processed to preserve their quality and therapeutic value, contain more vitamins, minerals and antioxidants to repair and hydrate the skin than its synthetic counterparts and are as, if not more effective, since they are closer to their natural state.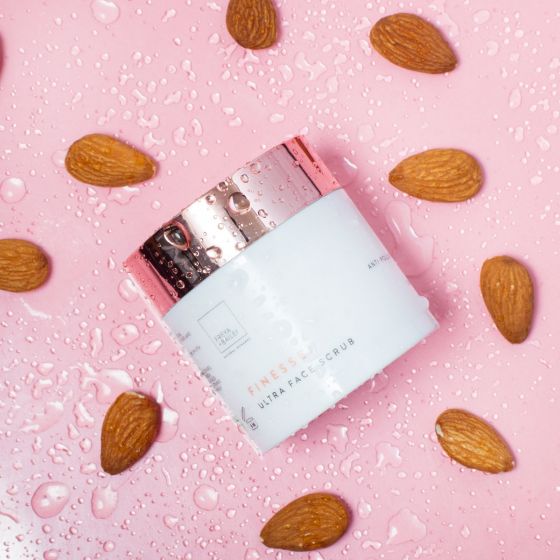 Crucially, Freya + Bailey also works hard to be a mindful and sustainable business All of its products are in environmentally friendly recycled and recyclable packaging and it is justifiably proud of its eco-values and carbon offset programme, planting fifteen trees for every employee. In addition, a portion of its profits goes to fund causes that reduce stress in our communities. So much to admire.
So perhaps it's time to consider a more conscious approach to your beauty regime. Concerned you may have to compromise your morals for efficacious products? Take a look at Freya + Bailey and think again.