Your skincare routine doesn't have to start when you wake up. There is a silk pillowcase revolution happening right now. With thousands of people swapping out their matching pillowcases for silk alternatives. With MayfairSilk, I got to get in on the action.
Established in London, MayfairSilk has perfected the weave and unique soft-touch finishing for inimitable products of the highest quality. All their products are designed in London with specially commissioned production, hand-finished by artisans, that meets exacting specifications. My MayfairSilk pillowcase arrived individually wrapped in a cute gift box. I chose the Brilliant White colour way, as I thought it would go with the most of my bedding sets. Although I was very tempted by the Precious Pink.
Quality of Silk
All MayfairSilk pillowcases are made with 25 momme Grade 6A Mulberry Silk. Momme(mm) is used to measure density of silk fabrics, and tell you what the quality is. High quality silks are usually in the range of 20-25mm. So you know MayfairSilk is looking after your skin and hair properly. As well, Mulberry is the highest quality of silk you can find. Like Egyptian cotton is renowned for being the best cotton, both have longer, more uniform fibres than their more commonplace counterparts. This means that the fabric will be smoother and more durable, making for a better experience.
As a fabric, silk is naturally hypoallergenic, so is great for those with allergies or sensitive skin. It is less moisture wicking than cotton, so it shouldn't soak up your skin and hair moisture, which is why it reduces hair breakage. This also means that your evening skincare should soak in better. Silk is also said to help with temperature control during the night, which makes it great for bedding all year round. Studies into sleep and skincare have shown that friction from tossing and turning causes creases in the skin – something you have probably noticed yourself. Luckily, dermatologists say that a silky smooth surface can reduce this effect in the long run. It is also supposed to minimise hair breakage, as well as bedhead, and reduce tangles that happen overnight.
Quality of Sleep
Sleeping on silk feels incredibly luxe – in my head, all princesses sleep on silk sheets. So I'm working my way up to a full bedding set. I have very long, tangle prone hair. I noticed a distinct difference in the way my hair felt after sleeping on this pillowcase. While it didn't magically get rid of the knots that always from when I forget to put my hair up before going to sleep, I did notice a significant difference in the tightness of the knots. It was much easier for me to brush through my hair after sleeping on this pillowcase than my usual rougher cotton options. Unlike cotton, which can dehydrate your skin and hair, silk is known to be especially gentle.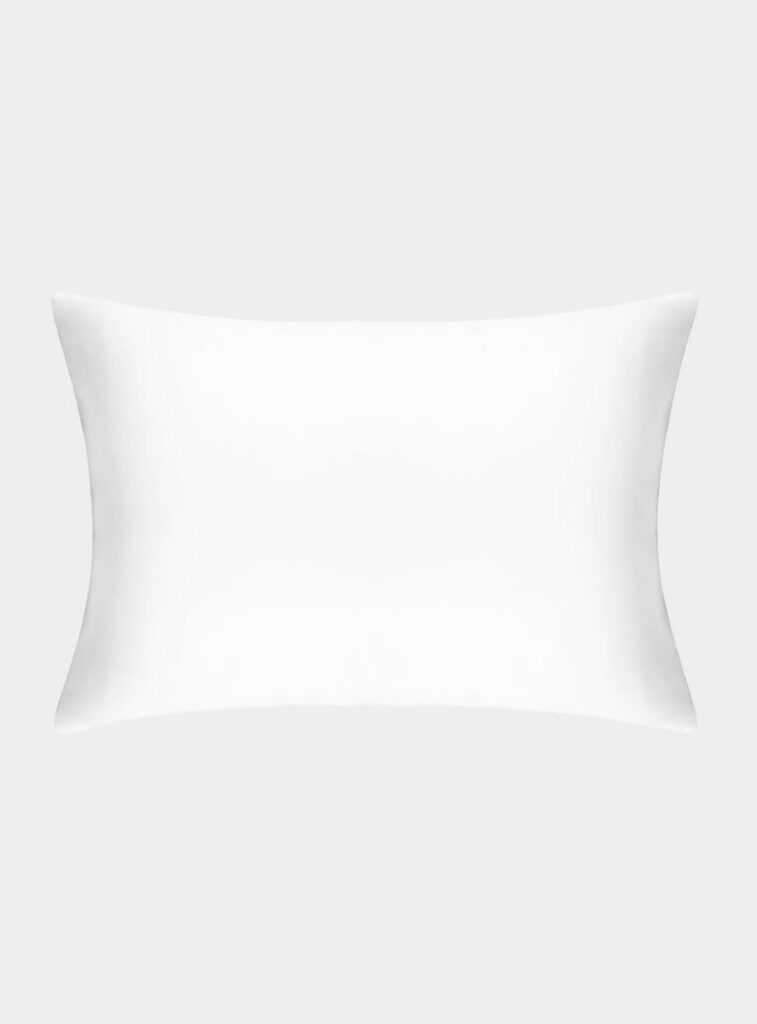 I can't say I noticed any particular changes in my skin after sleeping on this pillowcase. But then I think you'd have to wait at least a few months to see any big changes. However, I did notice fewer sleep creases from where the case got pushed into my skin during the night, which was a plus!
MayfairSilk are understandably proud that their silk is hypo-allergenic, anti-bacterial and dust mite resistant. All their products are made with care using the certified non-toxic dyes and processes. With colours and patterns for every design aesthetic. I cannot recommend picking out a silk pillowcase for yourself or your loved ones enough.