Made Wright London specialises in luxury yet affordable sleepwear with a focus on the finest fabrics, classic designs and great service. The brand was born after its founder, Olivia, went on the search for a quality, chic, classic style pyjama – the results were either not her style, made from synthetic fabrics, or out of her price range. She then sourced a pair and monogrammed them herself, and the brand was born!
We speak to Olivia, the founder of Made Wright London about why she started the brand and what makes its pyjamas so special
---

Tell us a little about yourself, and what inspired you to create Made Wright London?
I started the brand when I was on the lookout for a quality, timeless and affordable pyjama – what I found was synthetic fabrics, not my style or high price points. I made a pair myself, which my family and friends loved, and all wanted a pair – and the brand was born.
From my studies in Fashion Design, as well as my experience of working as a Personal Shopper in luxury department stores including Selfridges and Harvey Nichols, I had a good understanding of luxury brands, great customer service and what quality looks like. My aim is to bring my experience of luxury retail and the finest products, and make them accessible to everyone – because everyone needs a bit of indulgence in their lives!
---

How did you choose the name?
Back in 2014, I began the brand Made Fashion which specialised in personalised loungewear and included the likes of Cara Delevingne as a fan. When we evolved, and I found our niche of pyjamas, we adapted the name to include my new married name – Wright. It also encompasses the ethical and sustainable elements of our brand, as everything from production to embroidery is Made (W)right.
---

What makes Made Wright London completely different to all the other pyjama brands out there?
I feel we encompass all elements of what you'd want in a pyjama – super soft, timeless, breathable, durable (they will keep their shape wash after wash), easy to care for (no ironing needed), super chic, sustainable, affordable and personalised.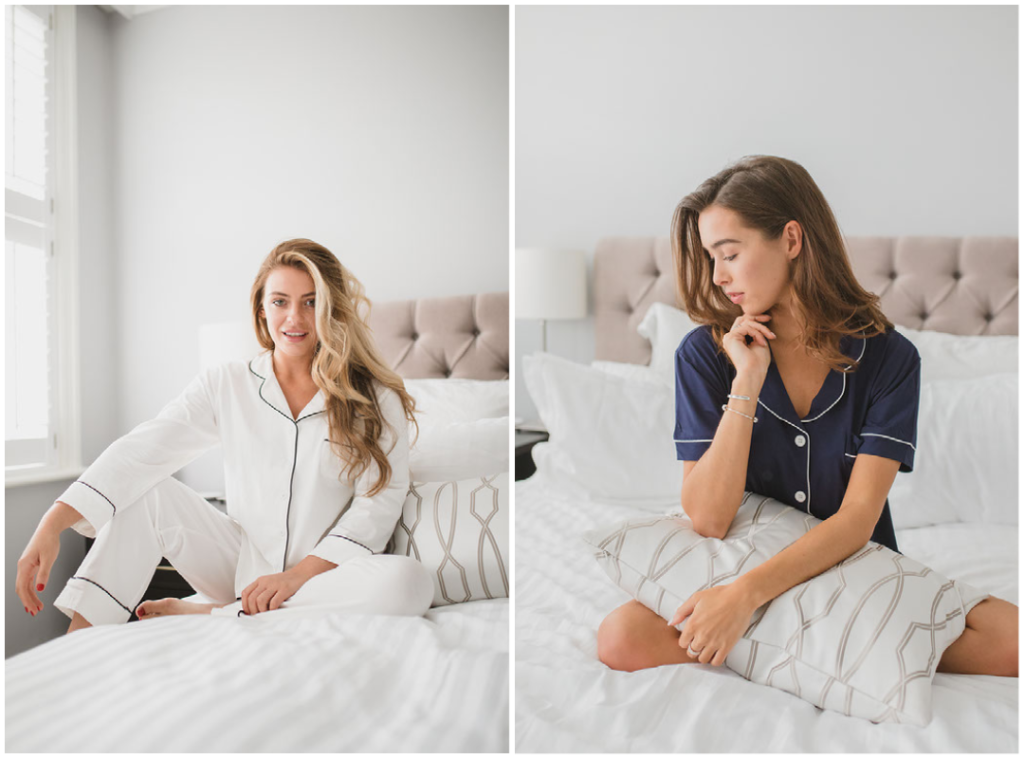 ---

Why did you choose bamboo for your sleepwear?
We spent a long time finding the perfect fabric composition, and after our research we decided on the perfect mix of Bamboo, simply because it is the best material you can sleep in. It helps your skin breathe, keeps you cool in the Summer and warm in the Winter. It's sustainable, washes well and is super soft.
---
What has been the most rewarding feedback you have received from a customer who has purchased one of your products?
We frequently receive such lovely feedback, but this week we received an email from a lady who had just had her first baby, she wasn't feeling confident afterwards, and said her new set gave her the confidence boost she needs, whilst being comfortable and effortlessly glamorous around the house. This is the kind of feedback we live for!
---

Of the Made Wright London products that we are featuring on myza, which is your particular favourite and why?
The Isla in Navy – it was the first colour I had made and they will always hold a special place in my heart! Seeing them come to life was just incredible.
---

Where do you see Made Wright London being in the next five years?

We hope to keep doing what we love – bringing you the softest pyjamas, in timeless styles and at affordable prices.. We hope to bring out more colours and patterns, and we also have some new collections coming soon which we can't wait to share with you.
---

What drives you, and where do you get your inspiration from?
Seeing our customers in our pyjamas, and getting the kindest feedback from them is the best driver you can get. What I love about our brand is that we get to join our customers throughout the most special life moments – Weddings, births, Christmas mornings, Birthdays etc. and that is so amazing for us to see.
I get my inspiration from so many places – our classic styles are inspired by the chicest women from Audrey Hepburn to Olivia Palermo, who wear shapes with such ease and comfort. Our shapes are inspired by effortless tailoring, with the natural movement of silk and water. Our colours are inspired from everywhere – from the monochrome colourways of London townhouses, to the striped navy umbrellas in Positano. Bringing out new colours and styles is such an exciting journey and I can't wait for you to see more.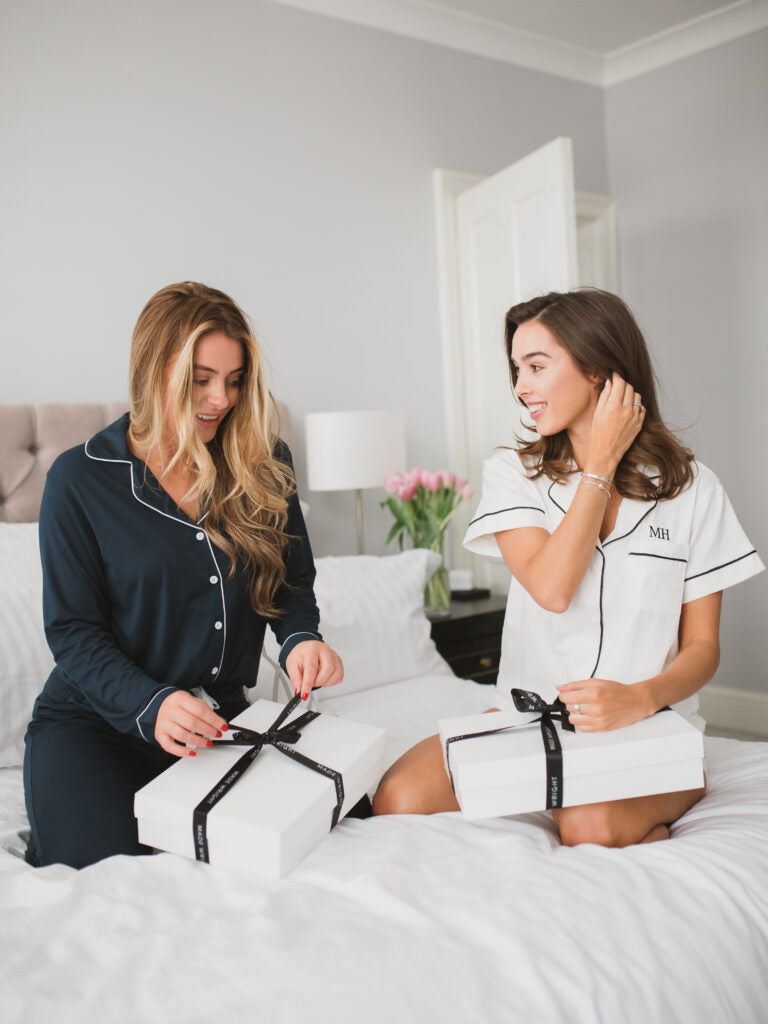 ---

Finally, a few pearls of wisdom from you! Run us through your recipe for a great night's sleep, and some do's and don'ts that you recommend following, or including in a pre-sleep schedule.
My dream evening for the perfect night's sleep would be a soak in the bath, a cup of tea, a good book and our Isla Pyjamas. I personally find being on my phone, or watching the TV before bed can really disrupt my sleep (although it is so hard to avoid nowadays), so I try to make sure I meditate, stretch and read a book before bed – it's a game changer!