Once again, December has rolled around quicker than expected and it is Christmas time once more. You promised yourself you'd finish all your Christmas shopping by the 1st, but once again it didn't happen. You still have all the cards to send, decorations to put up, and family arrangements to make for the big day. Your days ahead consist mostly of shopping, wrapping, and hunting for that last pack of brussel sprouts. Days and weeks and effort are quickly over in a flash once the presents are opened and the crackers are pulled.
Christmas time is a stressful time for many of us. After a long, hard year, we want to send off the year with style, but have a relaxing time. Our perfectionism kicks in while we worry about finding that perfect present. Sleepless nights worrying about being the ideal host are a problem for many. This can affect our overall mood and ability to make decisions that make the holiday more stressful. There are a few small changes that can make a big difference to your overall sleep.
Turn Down the Tipple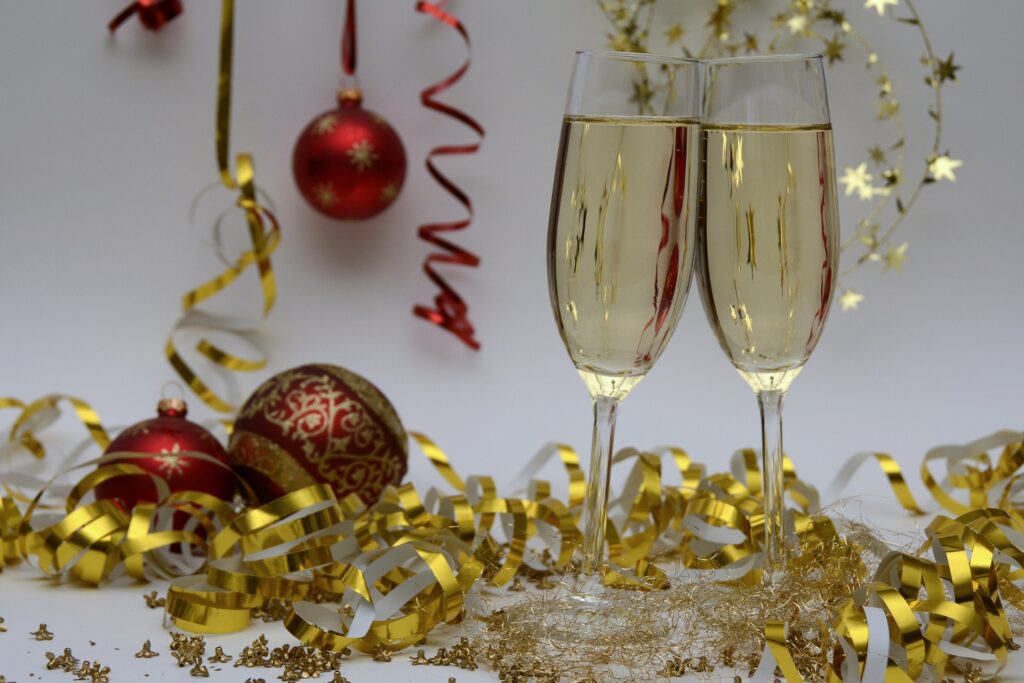 A festive drink may seem like the perfect antidote to the stress of Christmas time. A glass of your favourite festive tipple after a long day can be a great way to unwind before bed. Drinking causes many people to feel sleepy and may for some make it easy to drift off.
The quality of sleep, however, is not what is needed. A sleep under the influence is known to provide shallower sleep, where the heart rate is too high. REM (Rapid Eye Movement) sleep is the deeper form of sleep, where the body's reparative properties are at maximum. Alcohol can inhibit our ability to have REM sleep. Even with enough hours, sleeping with alcohol in your system will be less refreshing and more superficial. This does not set you for a good start for the next day of Christmas preparation.
It's Okay to Indulge – But at The Right Time
Don't feel guilty about having your favourite food treats over the Christmas holidays. It's the end of a difficult year and Christmas is a time to celebrate – you've earned it! Just make sure you're not affecting your sleep. Eating too much food, or food that is too rich, just before bedtime can keep you up. This is often due to a resurgence of energy or indigestion keeping you awake.
Eating too much before bed on a regular basis can cause long-term indigestion or nausea during the day. If you know when you're going to bed, try to not eat anything for at least an hour before. Just make sure you've had enough to eat prior to that to avoid hunger keeping you awake.
Keep Regular
You may feel the need to stay up extra late to wrap those last Christmas presents. This always seems like a better use of our time than extending the task to the next day. This is especially true if the next days or weeks seem full of seemingly endless Christmas prep.
In the long term, the best thing you can do for your energy is be consistent. Changing your bedtime from night to night will affect your REM cycles and the amount of time it takes for you to fall asleep every night. Inconsistency will make you feel more tired during the day, even if you are sleeping the recommended amount. This sets you in a bad precedent for the days of activities the Christmas holidays requires. Remember, it is far better to preserve your energy rather than drain yourself sporadically throughout the week.
You should also be mindful of the winter changing of the clocks. Not adjusting to the extra hour or going to bed later can have a serious effect on your energy during the day. See our guide to adjusting your sleep to the winter daylight savings.
Keeping the Kids Regular During the Christmas Holidays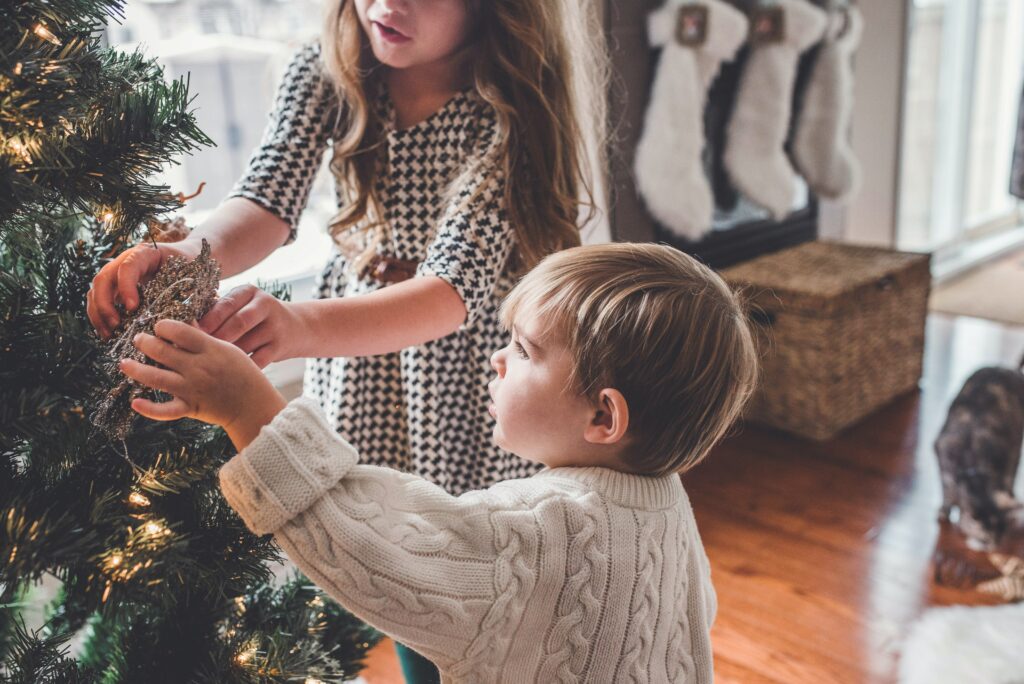 It can be hard to go to sleep at a regular time during the Christmas holidays if you have children. Keeping their bedtimes regular is important for structure and your sleep as well, but that is often easier said than done. When possible, try not to divert too much from their regular bedtime. Hours of difference in bedtime will keep the kids – and you – up for many more hours and cause tiredness the next day.
To achieve this, try keeping stimulation to a minimum. Avoid busy activities just before bed, such as too much active play or socialisation, and keep stimulants like sugar low. Experts recommend moving a child's bedtime by 15 minutes a night to recover from any crazy nights and help them gradually fall asleep earlier. For the excitement of Christmas eve, a Santa tracker is also recommended. Showing the kids how long it will take for Santa to reach their part of the world will encourage them to go to bed so they wake up for Father Christmas' arrival.
Address the Stress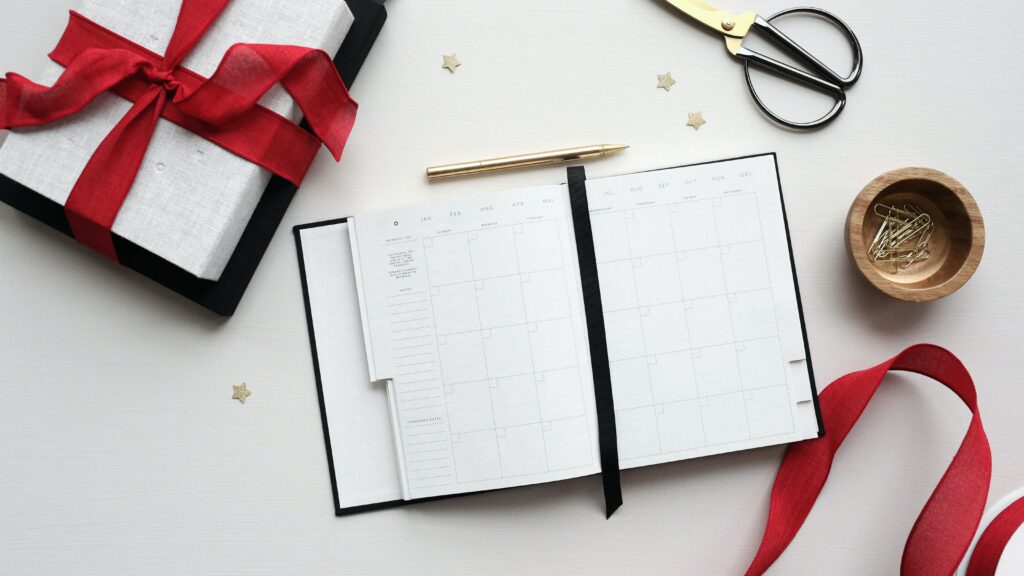 If Christmas stress is keeping you awake at night, tasks to prepare for the big day may seem daunting. They may seem particularly daunting if you aren't clear how it's all going to fit in. If you don't already have one, buying a planner can be a huge help. This can help you break down what tasks you have to do into manageable chunks. Breaking down all the tasks into the days ahead will make the tasks seem much simpler, and prevent forgetting anything. This will help you purge the worry of seemingly overwhelming tasks from your mind before bed.
If you find the Christmas holidays emotionally distressing, journaling about your feelings can help. Writing down everything that weighs on your mind can be a big help. Noting important things like what you still need to buy, or getting seemingly trivial thoughts down on paper can help clear your head. Remember, Christmas time is supposed to be fun and enjoyable, and people will not remember the smaller details. Writing can be a useful tool to help remember what's important. Getting enough quality sleep will have a huge impact on your ability to enjoy Christmas time, and it is important to prioritise it.