In Conversation With: Kloris CBD
Each founding member of KLORIS came to CBD for different reasons – ranging from taking it for anxiety and insomnia through to using for physical pain such as menstrual cramps and back ache, as well as studying the plant from a scientist's perspective. Passionate about harnessing the power of plants for ultimate wellbeing and health, and fairly obsessed about CBD they set about the task of creating their own range. The Kloris team searched the globe for the purest, full-spectrum superior CBD, cultivated and extracted in the most respectful and sustainable way. They then then blended it with organic ingredients to deliver a product that is truly a joy to use, with efficacy the core purpose.
We speak to Kloris's founder Kim Smith about why she started Kloris CBD and how her product is providing a better nights sleep.
---

Tell me a little about yourself, and what inspired you to create Kloris?
I spent 2 decades working in the arts before feeling burnt out and discovered the powers of plants for my own health and wellbeing; with a particular interest and focus on CBD.
I left London for an extended stint in the country side (1 year turned into 3) where I also became a mother for the first time, I became really interested about how the Endocannabinoid System works and how it relates to CBD.
Myself and the other founders felt inspired to start our own range because we had all discovered CBD for different health reasons – challenges from anxiety and insomnia through to menstrual cramps and were frustrated at the lack of ethical, reliable, science-backed products available.
My in-laws have vast experience in Plant Science so they became our chief science officers and combined with their expertise (over 25 years between them) and our passion for plants Kloris was born in January 2019.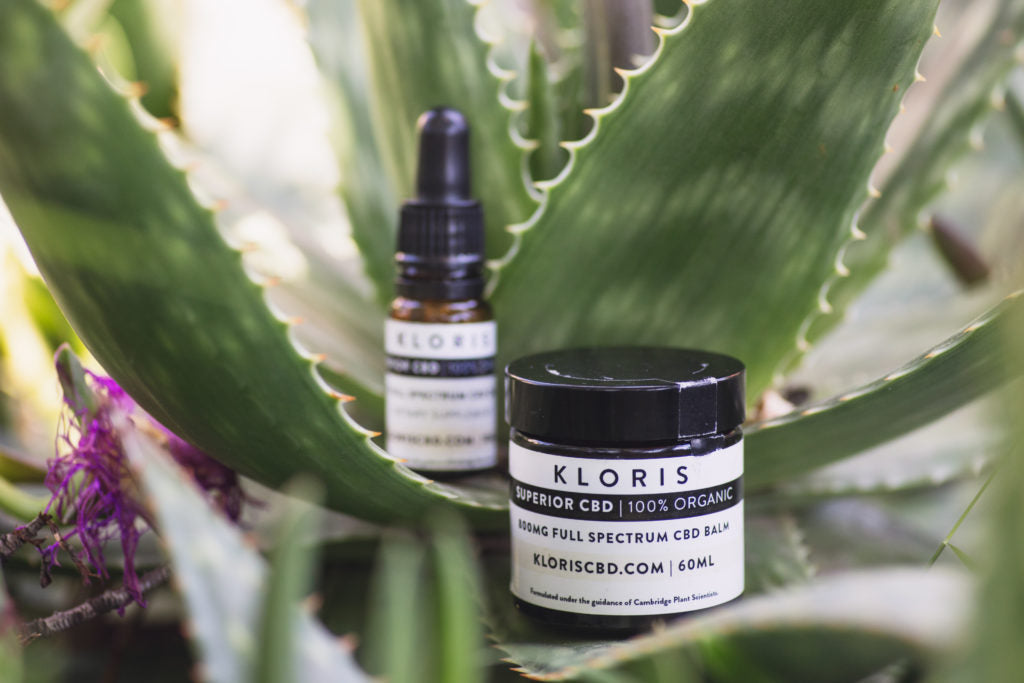 ---

Who are your target customers, and why?
ALL HUMANS! we all have an endocannabinoid system, which is what CBD interacts with so anyone and everyone.
---

What makes Kloris completely different to all the other CBD brands out there?
Apart from loving what we do, our accountability is second to none. We spent months searching the globe for the purest CBD, we had caveats – it had to be cultivated and extracted in the most respectful and sustainable way, everything we blend with is plant based and we publish ALL lab reports online so everyone can be sure of the exact contents and purity of what they are buying
---

What is CBD? / How is it different from marijuana?
CBD is a compound derived from the hemp plant, it is not psychotropic so it will not get you high, it us usually derived from hemp ather than the marijuana plant as marijuana is richer in THC whilst hemp richer in CBD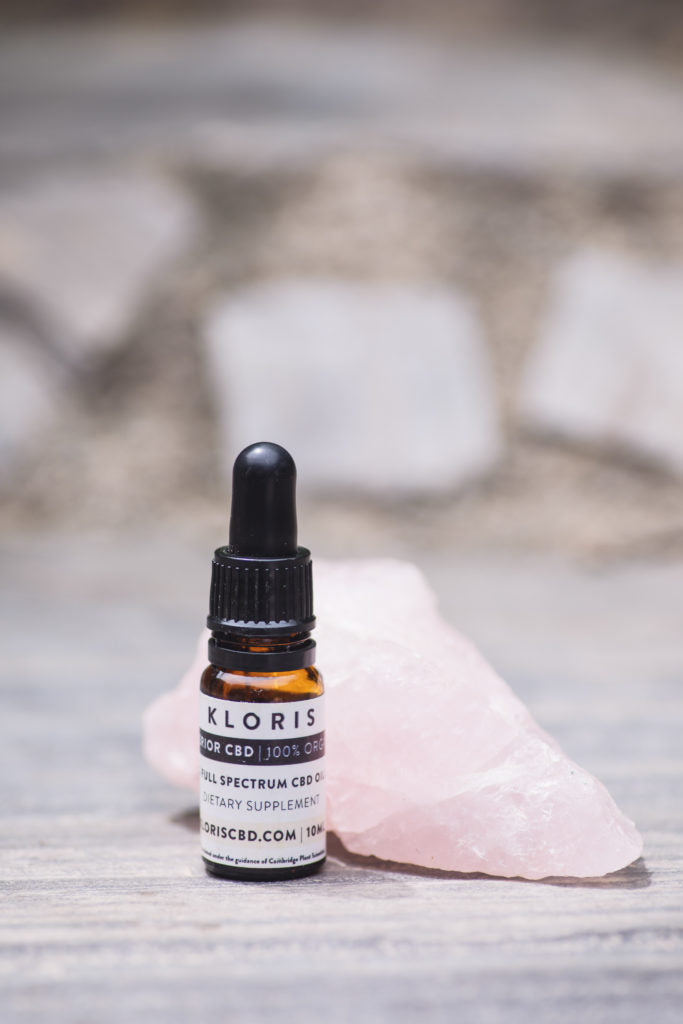 ---
Can you talk us through how your products help you sleep? Can it help with specific sleep disorders?
As part of a bed routine it may help calm anxieties that keep minds racing and awake. For me personally I find it relaxing, although it doesn't induce drowsiness so its also perfect for use during the day.
---

Are there any side effects to using CBD oil?
Reports of side effects from CBD use in humans are extremely rare. In fact, CBD is considered a very safe compound – a 2017 review of clinical research states "In general, the-often described favorable safety profile of CBD in humans was confirmed and extended by the reviewed research."
The World Health Organisation has stated that there are no public health risks or abuse potential for CBD. Which makes it a popular choice for people, but as with any supplement, consult with GP before taking CBD with any other medication.
---

Of the products that we're featuring on the website, what's the best seller, and why is it a must-need?
The sublingual drops seem to be the most common way people like to get their daily dose of CBD, its easy to carry around with you during the day and the taste is mild so it's a popular choice to add to drinks on the move too.
---

Where do you see the CBD industry in the next 10 years?
People seem to be really interested in natural ways to help themselves, and CBD seems to be a big part of it so I imagine it will be popping up in a lot of products, which I don't mind in theory – so long as its all good quality and ethical!
---

And finally, a few pearls of wisdom from you! Run us through your recipe for great sleep, and some do's
and don'ts that we ought to follow in our pre-sleep schedules.
It's hard in the real world to have these perfect routines, I am far from perfect on that front because I have a young family and I work hard so everything is a rush, that is kind of what I love about CBD though – it is great for enhancing all walks of life not just health obsessive gym bunnies (although its good for them too!) that said I do have a few simple rules that really help me, I don't use caffeine after lunch time, I have a CBD bath before with one of our infused bath bombs if I can, I keep all electronics out of the bedroom room and a bottle of our 1000mg by my bedside to have just before sleep. Finally, to wake easily and naturally I have sheer curtains to let the natural light in.
---

What's one thing you recommend we do with our night time routine for better sleep and better health?
Read! give your eyes a rest from electronics and read something inspiring to take you off to a positive sleep.
Shop Kloris CBD here