House Babylon was founded by a strong belief that luxury should not be elusive or exclusive. Its mission is to simplify a confusing retail experience by offering a selective range of exceptionally crafted products, sourced ethically without the high mark-ups. Driven by its philosophy, they have sourced premium Egyptian Cotton to create the softest, most durable bedding sent directly to your doorstep, all at attainable prices. We speak to House Babylon's founder Mariam Elshafie about why she started House Babylon and what makes her bed linen special.
---

Tell us a little about yourself, and what inspired you to create House Babylon.
I was moving into a new flat when I was working as a legal consultant in the City, and as I was shopping for bedding, I realised how the bedding industry was driven by high prices and misleading information around thread count and quality.
So, I went on to try and locate reasonably priced luxury bedding, and my research took me to Egypt, a country I spent 12 years living in and undoubtedly home of the supreme Egyptian Cotton. I wanted a bedding that was beautifully minimal, honestly priced and made to last. I couldn't find it, so I made it.
Influenced by the lifestyle in London, House Babylon, provides a curated selection of high quality, durable bedlinen, with a variety of styles and colours. Our bedlinen makes luxury affordable, and it is bought through a simple process and delivered directly to your doorstep. No more inflated thread counts, poor quality and exclusive price tags.
---

Who are your target customers, and why?
Our clients are individuals who want to enjoy ethically sourced, quality products, that are reasonably priced. We believe that there is a growing movement in the United Kingdom and the world generally to buy consciously and with purpose. Our vision is to revolutionise the bedding industry as part of the ethical product industry that is booming. Also, we consider ourselves to be part of the health industry people are increasingly interested in learning about what they put in their bodies as well as working out. We emphasise on another big factor of health – sleep.
---

How do you think House Babylon 'gives back' to them?
We exist to provide a product that gets better with time, something made to last and we are finding innovative ways to make it more affordable. We make sure that the workers in Egypt are paid fair wages, and we give back to the planet by not falling into the current structure of short lifespan products, reducing the enormous footprint currently produced by the textile industry.
---

What makes House Babylon completely different to all the other bedding brands out there?
Our 'Direct to Consumer' business model is starting to enter the UK market, with products sold directly to customers without the middle-man. What we do differently is that we offer true luxury, from the quality of the material all the way to packaging, the embroidery and the monogramming. We slash a huge margin off the price yet we still offer every aspect of the luxurious shopping experience: modern, simple and inviting.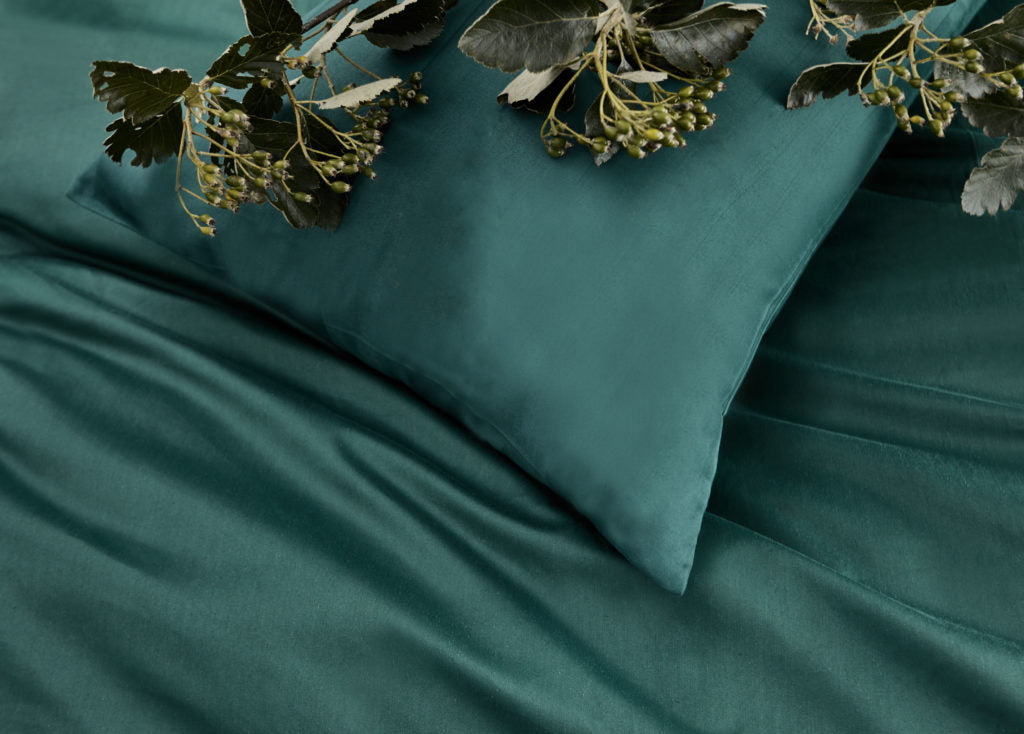 ---

How do you go about selecting what cotton to use for your bed linen?
The essence of House Babylon is that we only use 100% handpicked Egyptian cotton for all our bed linen. Buy less and buy better is at the heart of the House Babylon brand and, with our range of stylish ethically-made bedding, House Babylon allows consumers to consciously purchase with purpose. Designed in London and produced in Egypt, House Babylon only uses the purest extra long-staple Egyptian cotton, grown along the River Nile which is hand-picked to ensure quality, comfort and spun to create the finest weave that get softer with use.
---

Do you think sleep is now a luxury commodity?
It should not be! But that is what is happening. Sleep in the modern world is certainly a severe problem making it according to the World Health Organization a public health epidemic. I think there is definitely a culture of glorification when it comes to business and lack of sleep especially in big cities. Early mornings, eating lunch at the desk and sleeping 4 hours is seen a virtue, as a sign of success. People are more likely to resort to sleeping pills before they take a look at their lifestyle and the setting of their bedrooms. I don't believe you need pay a big price tag to create a comfortable sleep setting. We just need to start viewing sleep as a health matter, using our time efficiently and changing a culture of restlessness.
---

Of the products that we're featuring on the website, what's the best seller, and why is it a must-need?
Our best preforming product is definitely the Excellence Collection Sets. They are easy on your wallet but the same quality as all our bedding and with its simple and sleek design it suits and elevates any room.
---

What's the next step for House Babylon?
By 2020 we aim to provide everyday basics, all made of quality 100% authentic Egyptian cotton. To improve the overall sleep experience starting from getting out of bed to getting into the shower and when you're ready, back into bed. Our products will range from towels, robes, socks, t-shirts, pyjamas as well as handmade candles.
---

And finally, a few pearls of wisdom from you! Run us through your recipe for great sleep, and some do's and don'ts that we ought to follow in our pre-sleep schedules.
It's not a one size fits all, each person can have their own recipe for good sleep. Nevertheless, bedtime and the bed itself should be associated with a stress-free environment. We recommend that you lay off the gadgets before bedtime and make sure that you have a healthy level of magnesium in your diet. Lavender products are also great promoters of restful sleep. Try to keep your bedroom temperature between 18-19 degrees celsius. And finally, tuck yourself into your crisp, highly breathable House Babylon bedding.
Shop House Babylon here