Sleep is so important. Especially at the moment when everything is being done virtually and we are constantly looking at screens. We need to really switch off and wind down at night. One way to do this is to make our bedrooms super cosy and comfortable.
Print Designer Rebecca J Mills can help you do this. Rebecca J Mills Designs specialises in contemporary print design, applied to luxury homewares and loungewear pieces. Products include cushions, lampshades, wallpaper, rugs and loungewear. Rebecca's prints are inspired by the amazing everyday, bringing a splash of beauty to your world. Make your bedroom a real haven. Switch off your phone and use your other senses. Touch is particularly important. The textures and objects you have around you make all the difference. Rebecca puts a lot of thought into the fabrics and textures that she uses. Making her products tactile is really important.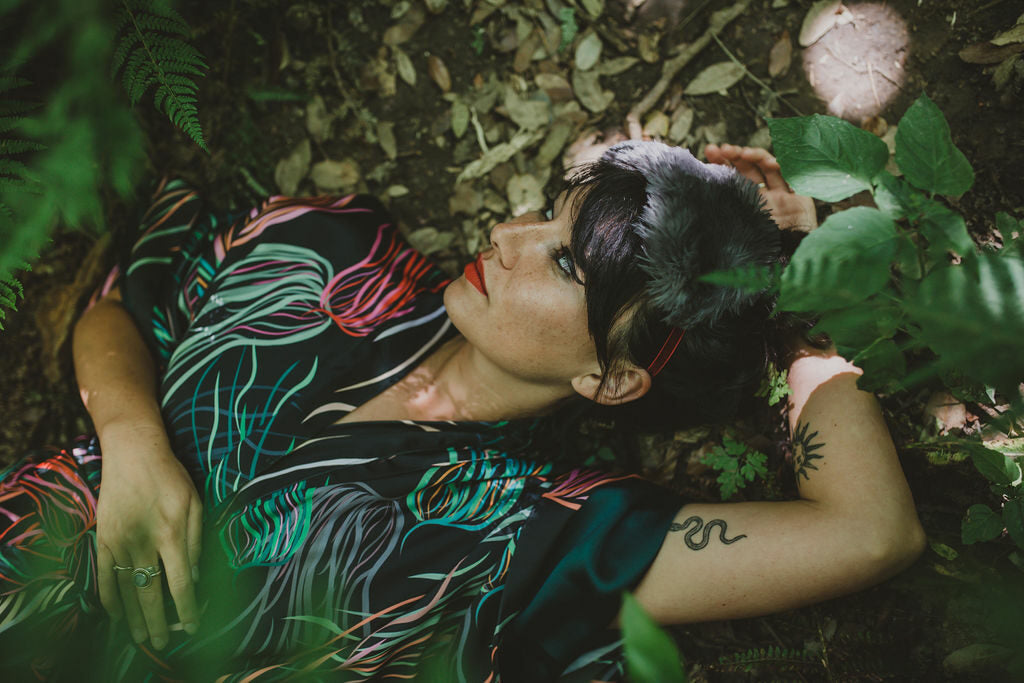 ''As I develop my collections, I find the texture and feel of the fabric, are just as important as the colour and the print itself and play an integral part in how beautiful the product is.''
Rebecca's rugs for example, are printed on luxurious velvet and give a soft pile underfoot. Take off your socks and shoes. Feel the rug under your feet before you jump into your bed. You spend a lot of your life in bed so it is important to make it an inviting place to be. Cushions are a way to do this and these are a key part of Rebecca's homewares collection. Create a relaxing place to read and unwind before bed, cushions can add a lot of cosiness to your bed and will help let your brain know you are going to sleep soon. It's important to set these boundaries between awake and asleep. Rebecca's cushions come in a variety of fabrics such as soft touch velvet and satin, making them feel luxurious. You won't want them to leave your bed!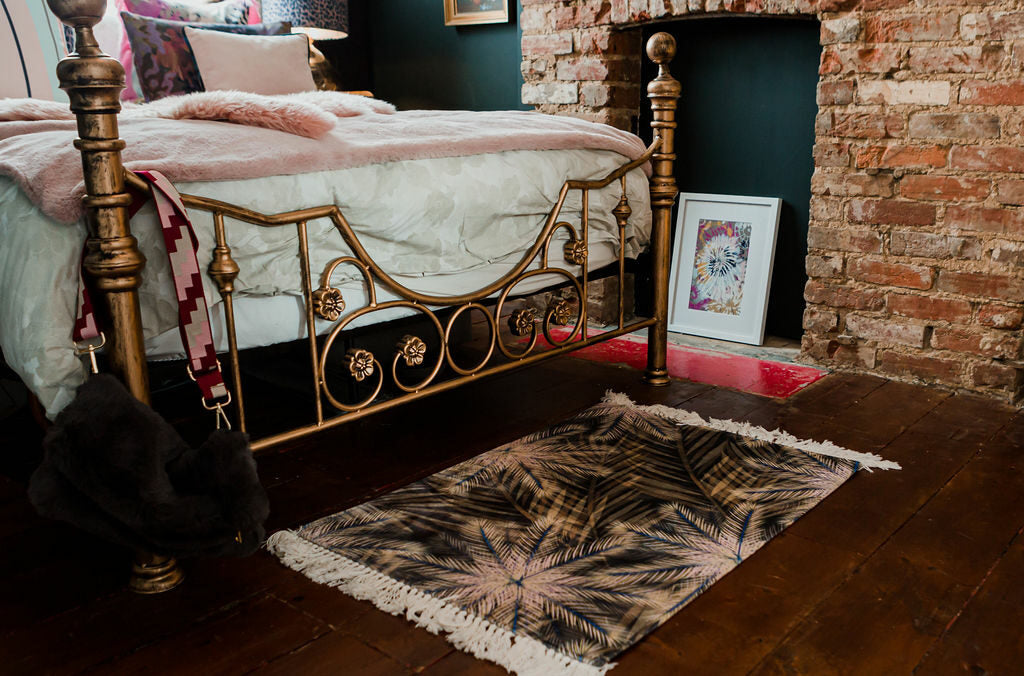 Setting the mood with lighting can also aid sleep. You might want to read before bed so it's important to have a bedside lamp on the table next to you. You also might want low light for relaxation and getting you ready for sleep. Rebecca's lampshades are suitable for both ceilings and lamp fittings so you can experiment with both.
Rebecca's lampshades also can create different moods with different inners, "I love playing around with metallics like gold and copper giving a warm glow and silver a brighter glow. For my more recent collection I've played around with coloured inners, light and dark. My absolute favourites are the pink and green as they both create fabulous atmospheres." Creating a different atmosphere using light is a great way to make your bedroom more inviting and help you relax before you go to sleep.
Finally what you wear in bed can make all the difference. Luxury loungewear and sleepwear will make you feel comfortable and relaxed. Each of Rebecca's loungewear pieces have been designed to be super comfortable but luxurious at the same times. The fabrics feel so good against your skin that you will soon be drifting off into a deep slumber! Take a look at the selected pieces we have from Rebecca's loungewear collection including kimono, pyjamas and cami top and shorts. Rebecca did in depth research into the best fabrics to enable a great feel and quality to the product, with her customers in mind.